No results were found for the filter!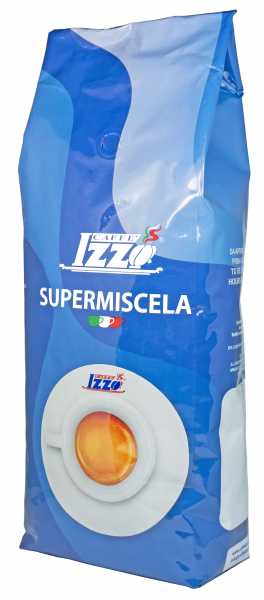 IZZO Espresso Supermiscela Napoletano
1kg | Whole beans | 08.2024
Unavailable Article No. 1038
Degree of Roast: Dark Intensity: Mild
Aroma(s) : Chocolaty
Article No. 1038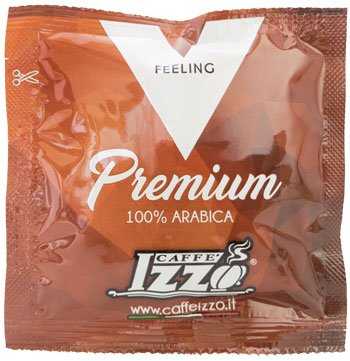 Izzo ESE pods Arabica Gold
150 pieces | Pods | 02.2025
Unavailable Article No. 10065
Degree of Roast: Dark Intensity: Mild
Aroma(s) : Chocolaty, Floral
Article No. 10065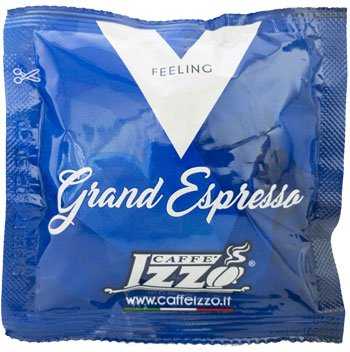 Izzo ESE Pods Grand Espresso
150 pieces | Pods | 05.2025
Unavailable Article No. 10064
Degree of Roast: Dark Intensity: Mild
Aroma(s) : Chocolaty
Article No. 10064
IZZO Coffee: Italian quality that points overseas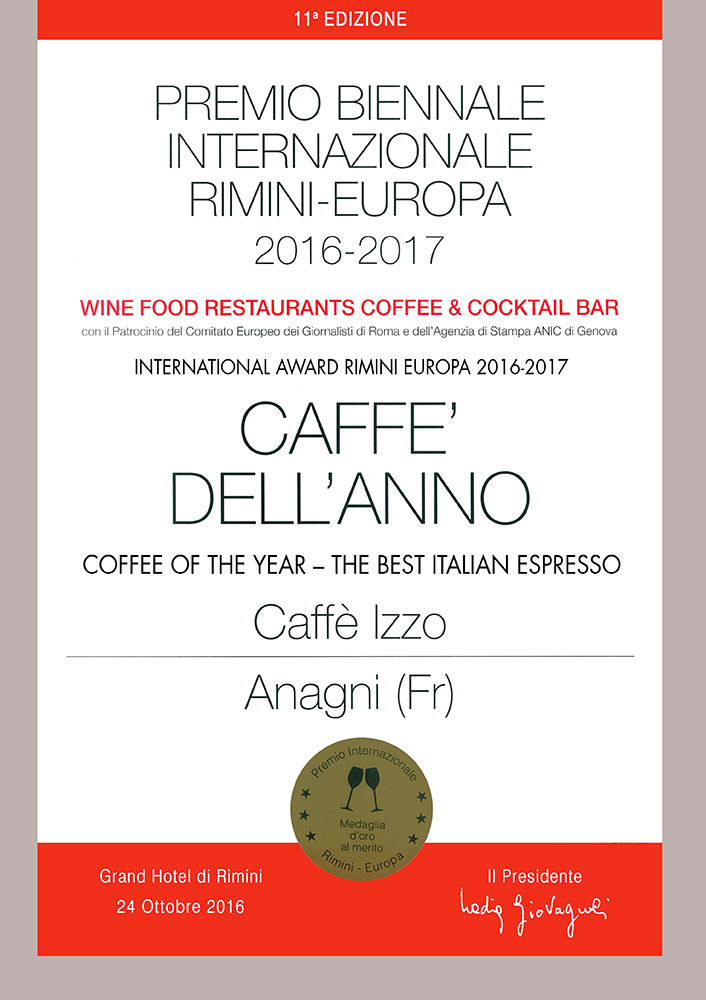 Caffè Izzo was born from an all-Italian idea. It is a relatively young roasting company but managed in a very traditional way.
In 1979 Vincenzo Izzo began roasting his own coffee according to the ancient artisan tradition. For 40 years, his passion has been to make the real Neapolitan espresso, starting from the small original roasting plant located at the foot of Vesuvius, to the international market. Always in step with the times, but unquestionably tied to tradition, Caffè Izzo is as popular in Southern Italy as it is difficult to find in the North.
A company with a particular character and a strong personality, just like its coffee, which is served in its coffee bars opened not only in Europe but all over the world, from Asia to the United States. Izzo has an eclectic presence in the world of coffee, with big ambitions, a restricted and selected range, and a vision that aspires to share the tradition with the overseas audience.
In all of this, all that remains to be asked is: what is Izzo coffee like?
Izzo coffee: the king of Arabica
Unlike many other companies, Izzo has decided to serve a super narrow range of products. If you want to taste Southern Italy, you have to try this special coffee. Izzo is without a doubt one of the most charismatic espresso coffees. Strong, intense, but also free of bitter substances and low in acidity. For this reason, its two most popular blends, Silver and Gold, are prepared with some of the best Arabica varieties available.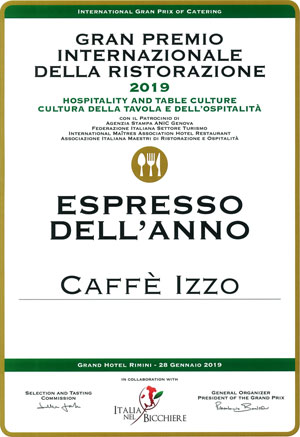 The beans in the Silver blend are selected from Central American varieties and have a stronger taste and roast. The 100% Arabica varieties chosen for the Gold blend are selected and processed to obtain a more velvety taste and a low caffeine content.
Behind this decision is the idea of not just serving a coffee, but a project, a story. For this reason, instead of the wide choice, Izzo prefers fewer products, but which are highly specialized and controlled.
In fact, Caffè Izzo received the "Espresso of the Year 2019" award at the International Grand Prix for Catering.
Coffee beans, ground, capsules and pods
The same can be said for the ESE pods and capsules offered by its range: three qualities, Dek, Grand Espesso and Premium. Caffè Izzo capsules are compatible with Nespresso system, whereas pods are compatible with ESE system and have a 44 mm format.
Coffee beans come in a package totally similar to ground coffee: stored in reusable 250 gram metal packages, it preserves all the aroma from the first moment it is opened until the last cup is distilled.
A little curiosity consists in the fact that every can of Caffè Izzo has an extra cap attached in order to make the can of coffee become a practical money box.
Why special?
The real strength of this company lies in the attention it pays to the entire production process, from the preparation of the blend to its transformation into espresso coffee. Caffè Izzo not only takes great care with its products to ensure that the aroma remains long and natural, but also specializes in the creation of lever extraction systems, typical of the Neapolitan tradition.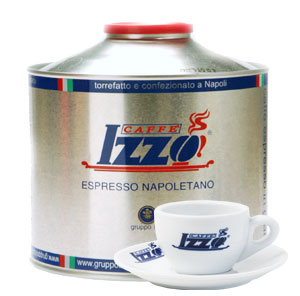 It is this overall vision of coffee as an experience, from the producer to the cup, that gives Izzo an important record in the world of roasting.
The Izzo method
Izzo leaves nothing to chance: if what you expect from coffee is a sweet and creamy beverage, distinguished by its hazelnut-chocolate color and persistent taste, then Izzo offers all the quality you can expect from a Neapolitan coffee roaster.
The delicious raw coffee, sourced from Central America, is roasted until the beans reach a brilliant sheen. The result of this roasting process are black, oily pearls.
In conclusion, we can say that Caffè Izzo is a small company, but determined with decision and a bit of imagination to carve out its space in the future, thanks to the tradition, on which it relies, the commitment and the work that are needed to constantly offer a product of the highest quality from the small bar at the foot of Vesuvius to the ends of the world.