No results were found for the filter!
Andraschko Kaffeemanufaktur (Coffee Manufactory)
On the way to the perfect cup since 1979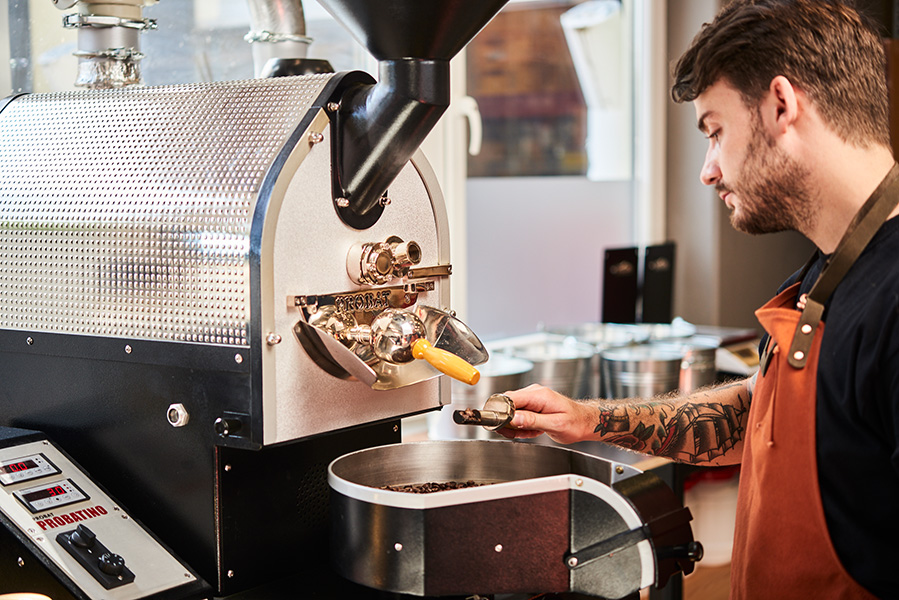 The Andraschko coffee manufactory was only founded in 2006. But the coffee passion of the two founders began back in 1979, when Elisabeth and Willy Andraschko established a Viennese coffee house in Berlin.
Today, the Andraschkos no longer serve coffee, they roast it themselves.
In the founding year, everything was still very small and the manufactory was not yet known outside Berlin. Nowadays things are quite different, the Specialty Coffee Roasters are known far beyond the city as well as national borders.
The Andraschkos maintain close contact with the farmers who grow the green coffee. This is direct trade, so the coffee farmers are paid fairly for their work.
The highest goal of the Andraschko coffee factory is to create the best blend. The highest premise for this is the best quality of green coffee.
As soon as the green coffee arrives in Berlin, the phase of tasting, testing and searching for the best combination begins.
Perfectly roasted?
The Andraschko coffees are roasted in a small 50-kilo and a 120-kilo Probat drum roaster. These have been among the highest quality and most innovative roasting machines for over 150 years. Leading the world market.
Accurate craftsmanship is the principle and success model of the manufactory.
To elicit countless aromatic and flavorful secrets from a green coffee, whose characteristics differ depending on its origin (terroir), through artisan roasting - that is the profession of Andraschko.
From the interplay of technical knowledge, experience and sensitivity to produce a coffee with a unique character is the goal.